Have you ever been in a meeting that just keeps going like there's no tomorrow? Not just that, it was too long that you even forgot the purpose of the meeting, why was it important and came out from it not knowing what's the Call-To-Action?
This is what we are going to tackle today. I just want to get myself out of the meeting rut and I started to read 25 Mins Meeting by Donna Mcgeorge last year. It took me about a quarter to finish it as it offers weekly assignments over each theory introduced in the book. I took the time to understand the theory and apply it for a week before returning to the book to only learn the next topic.
I experience and still is, a massive change in the way I decide with meetings that I am required to attend or to organize. Not just team meetings, but even in any one-to-one discussion that I have which that being said, it applies to my personal life even. It has changed the way I look at a conversation whether or not it brings value to me and the other person I was talking to.
1.Know Your Stakeholders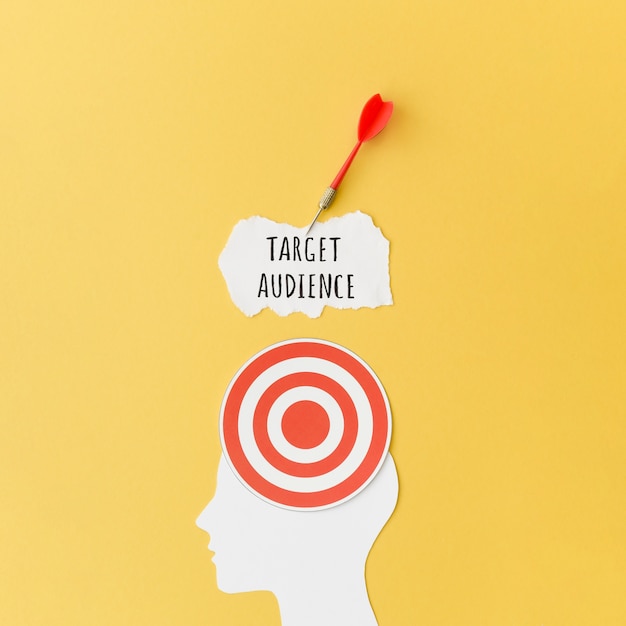 Stakeholders are the people who impacted directly/ not directly in the meeting that I am attending (mostly organizing). They are the people who :
Needs to know
Needs to action
Needs to approve (ie. cost, time, venue, etc)
2. Set The Purpose Of Meeting Ahead of Time
"Starting with WHY, changed the impact of the message. The WHY provides the context for everything else" – Simon Sinek, Start With Why (page 70)
If I received a calendar invite, the first time I would ask the organizer if it is not written in the calendar invite already; "WHY do we need to have this meeting?" and/or "WHY am I needed in the meeting?"
The only reason why we agree on doing things is that we understand the reason behind the actions. With me knowing in advance, I will step into a meeting and knowing what to expect when I step out of the room later.
Donna suggested that each time you are organizing a meeting, you have to decide the purpose ahead of time. She divided the purpose into 3 categories of :
To give information / to share information
To get information / to receive information
To agree on call to action / Making a decision
To give information / to share information. What this essentially means is you have to decide if you are calling for the meeting is to give people information. This usually happens during daily stand-ups and weekly project updates that I have seen and attended. Project team members will present to the meeting, ready with their notes to share with the Project Manager.
To get information / to receive information. So this works when they are information sharers (ie. project team member) and the information receiver is usually the Project Manager.
To agree on call to action / Making a decision. The meeting is usually crucial and required a full attendance when it comes to a deep dive conversation between stakeholders before agreeing on a decision. Call to action can also happen pre-meeting, in which there is a material that needs to be prepared before hands. Usually, this happens during townhall, board meeting, quarterly project milestone meeting, etc.
If you are hosting a meeting as I do, you will know what is the purpose of the meeting and that helps in the way I write in the context in my calendar invites.
3.Set the Outcome
"If you fail to plan, you are planning to fail" – Benjamin Franklin (taken from a book, Bullet Journal Method – page 250)
The quote is so relatable to me during the meeting plan. The first few steps suggested by Donna, in setting up meeting attendees' expectations when they accepted the calendar. As long as you understand your WHY, it helps you to set for the next step. You will get clarity on the meeting agenda and process flow of the meeting. It just simply brings you to responses from attendees, "How will we do that?" "What's our next action plan?"
4.Make meeting easy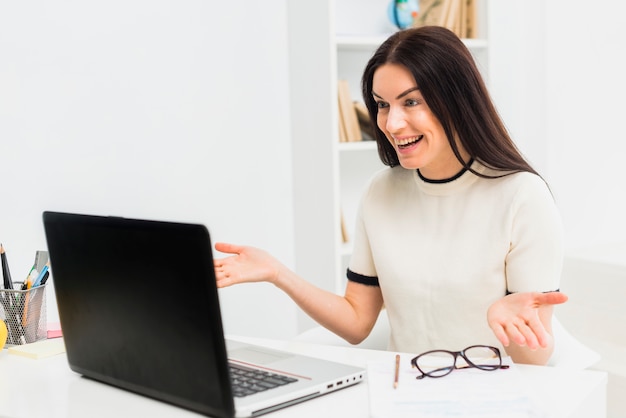 A meeting can be so much easier than a traditional way of getting everyone at the same time and the same room. If your stakeholder is a busy person, you can "walk and talk". This only will work if there's only you and another person walking together to discuss a particular topic that doesn't require you to project a PowerPoint or sign documents. I was surprised at how fast my discussion ended and a valuable decision made when I had a "walk and talk" meeting with my boss. It doesn't happen all the time for me but go ahead if this method works for you.
Since we are all living in a digital age and everyone owns a smartphone with a built-in camera, getting on a virtual meeting become so common. There are so many options out there, like Zoom, Skype, Face Time, Duo, etc.
5.Show up early
When you have a meeting, never go in and just wing it. Be prepared ahead of time but show up before time. Buffer the time to 15 mins in between two meetings not just to give a space for attendees who may be caught in two meetings back to back but also to allow you to prepare for the next meeting. If you are organizing a meeting either via Zoom or face-to-face, you will have enough time to get into the technical setting, dialing up and putting up the presentations. Buffer your time for setting up will likely increase your chance to have a smooth meeting.
Just remember, "Ship sails on the dot, with or without you," – Donna Mcgeorge
6.Time the meeting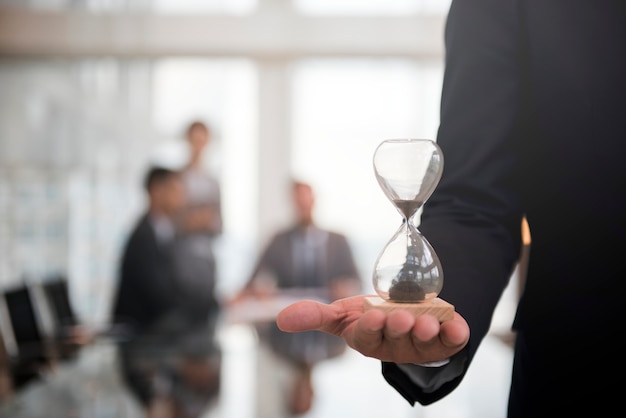 Either that you take the honor to set the time by telling the participants before meeting start or you can get someone to watch the time while you host the meeting. I came to a comfortable state (after hundreds of meetings that I attended and host) where I manage to time the meeting myself. I will use my Fitbit watch or tomato timer app on a browser or a Pomodoro app on my phone to time-box our meeting to only 25 mins. The meeting attendees will usually know the time duration from the calendar invite they accepted.
7.Meeting Notes
It is easy to deep dive into so many important things in a meeting and diverted away from the main purpose of the meetup. This usually happens in a long-winded meeting that people lost their focus, left the room once it ended and forget why they even sitting in the room hearing all the conversation.
Taking notes on what is being discussed and what are the action plans are important to keep the meeting punchy at the end of the 25 mins.
I usually will take note of the discussion's action plan and send it out post-meeting ends.
Those are the 7 takeaways that I took with me from reading this book and it has helped in a tremendous way, doesn't matter if it's for a work meeting or just a purposely chat with a friend.